8 January, 2012
Multigrain bread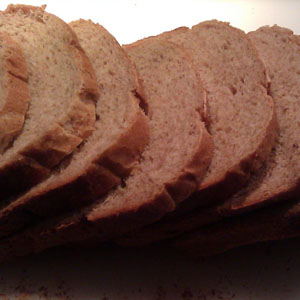 Posted in :
Breakfast
on
by :
Richard Lamse
250 gr bread flour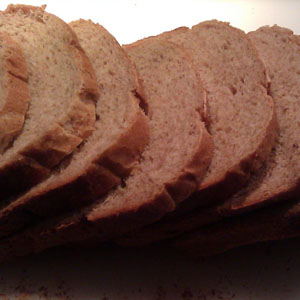 130 gr whole wheat flour
40 gr grain rolled cereal
22 gr butter (grass fed, lightly salted)
1.5 tbsp powered milk
1.5 tbsp dark brown sugar
1.5 tsp salt
1 tsp dry yeast
3oo ml water
Combine the ingredients according to your bread machine's instructions. If you have a bread machine with automatic yeast dispenser, I recommend to put all dry ingredients first and then add the water. If you machine had multiple bread type settings, use the normal (or white) bread setting. I use a light crust setting for this bread.
This recipe is suitable for overnight baking.