2 October, 2011
El Dorado cookies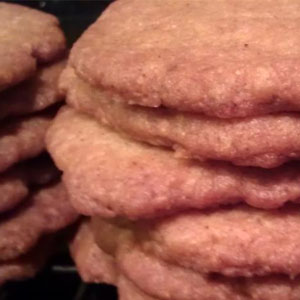 Posted in :
Dessert
on
by :
Richard Lamse
175gr brown sugar
175gr butter (light salted)
225gr flour
½ tsp baking soda
1 tsp cinnamon
½ tsp nutmeg
½ tsp ground coriander
¼ tsp ground cloves
2 tbsp 12-year old El Dorado rum*
Pre-heat the oven at 180°C (365F). Mix sugar and butter till it's nice and fluffy. Mix in the spices and the baking soda. Sift in the flour and add the rum. Mix everything well together.
Use about a tablespoon full and put this on a baking sheet. Flatten it out with the back of the spoon. Leave some space between each cookie. Bake the cookies in multiple batches in the pre-heated oven.
Serving tip: vanilla ice-cream or fruit salad.
* of course you can use any other dark rum. The El Dorado has a nice smooth flavour that goes very well with this recipe.