25 August, 2014
Sloppy Joes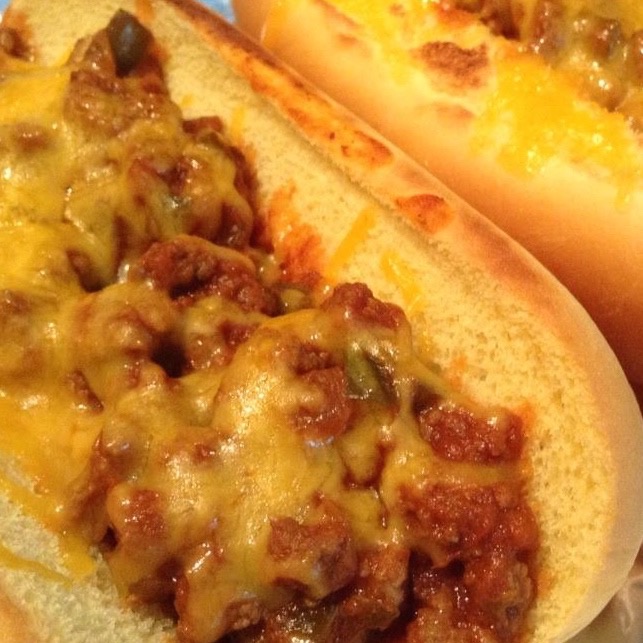 Posted in :
American
on
by :
Richard Lamse
450gr ground beef (1lbs)
1 onion, diced
1 green sweet pepper, diced
2 tbsp tomato paste
1 can tomato sauce
1 tbsp mustard
1 tbsp Worcestershire sauce
1 tsp chili powder
½ tsp dried oregano
½ tsp sugar
pinch of nutmeg
salt and black pepper
hot dog or hamburger buns
optional grated cheddar
Heat a skillet over medium heat. Add about 2 tablespoons of oil and fry the onion and green sweet pepper for about 5 minutes. Season the ground beef with a pinch of nutmeg and some salt and black pepper. Add the beef and cook until beef browned, breaking big lumps apart. Add the tomato paste and cook for about a minute. Add the tomato sauce and reduce the heat to low. Add all remaining ingredients, give it a good stir and let it simmer for about 20-25 minutes.
Traditionally this is served on a hamburger bun, but it's less messy to eat on a hot dog bun. Optional you can top with some grated cheese and melt it underneath a grill.